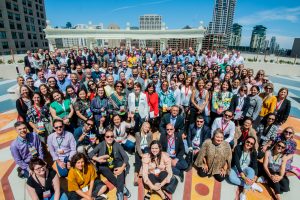 In March 2020, we were heading to San Diego for the Globalization and Localization Association annual conference, when lockdowns were imposed worldwide and nobody know very well how long the pandemic would last. At that time, nobody thought it would take us 2 years to be able to meet again at this incredible conference where knowledge, generosity, fun, and friendship indulge its attendees.
While the regular attendees were shaking hands, hugging, and kissing (the Argentines could not resist), happy to finally meet again face to face, first-timers were trying to understand the cheerful environment.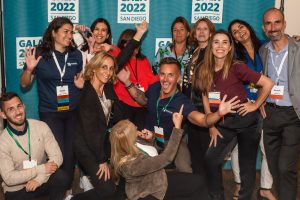 Sessions started and it was soon clear why GALA's Annual Conference is the event to attend in the translation industry. Here are my takeaways so far.
The conference started with nothing but a shocking keynote speaker: Manny Johnson (who is deft and would speak sign language). For the first time as a translator and university professor, I had the unforgettable experience of listening to a sign interpreter. Experience that made me aware of how much there is to work on communication to be multidirectional and really inclusive.
Other presentations, like Gustavo Lucardi and Pablo Vazquez's, considered the challenges we all faced back in 2020 and how companies adapted not only their procedures and tools but even their culture and communication means to generate a bond of trust.
Cecilia Maldonado and Renato Beninatto presented a case study of how her company, after a merger, had to change its strategy to be able to grow and achieve its annual goals.
Colleen Beres and Marina Ilari showed how a company can thrive in times of growth by restructuring, prioritizing key goals, and clients to keep walking to their objectives.
Gergana Toleva and Ricard Sierra presented how to target two different client profiles: LSPs and End-Clients. They accurately showed different techniques and approaches in marketing according to these two types of customers.
Last but not least, all attendees took Baquero Translations's giveaway: a pop-it to relieve their stress while they negotiate rates, manage projects, implement new technologies, etc.
This is just a general summary of my takeaways from San Diego and I know there is a lot more awaiting in the recorded sessions. Of course, GALA conference would not be GALA conference without good food, fun, and dance. Here is the sunset I took from San Diego at the dinner. Let's meet in Dublin again in 2023!
By: Juan Baquero