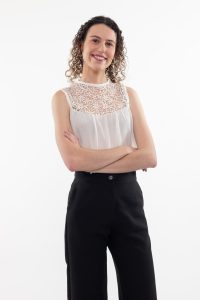 Project Manager
Sworn Transaltor of English
Agostina is one of the new Project Managers at Baquero Translations.
Before joining the company, she worked as a freelance and volunteer translator for different agencies and non-governmental organizations. She holds a degree in English Translation from the National University of Córdoba, Argentina.
As a Linguist and Project Manager, Agostina works with other PMs and linguists to handle different projects, assisting with her organizational skills to meet the client's expectations and deadlines. She enjoys finding solutions while looking for the best results.
* Curious fact: she spends her free time painting, drawing, and practicing yoga.