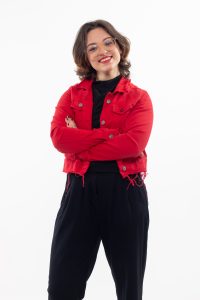 Junior Project Manager
Sworn Translator of English
Lucía is part of BT's Project Management Team, and she is in charge of planning, organizing, and monitoring projects to meet the client's high-quality standards. She enjoys not only the linguistic aspect of her job but also the human aspect, as she deals with clients and vendors to render the best quality services.
Before BT, she worked as a freelance proofreader and an English teacher, where she further developed her linguistic and interpersonal skills.
*Curious fact: In her free time, Lucía enjoys writing her own short stories and poems.