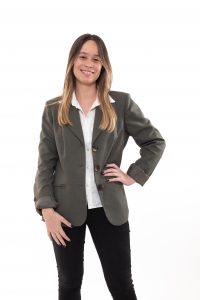 Luz has a degree in Translation, from the National University of Córdoba. Since she was a child she knew she wanted to study translation because she loves languages, especially English. She is sympathetic, organized, and responsible, and can easily adapt to unexpected situations. She loves teamwork, finding solutions, and giving a pep talk when needed.
Before joining BT, she worked as an in-house linguist at a different company in charge of the healthcare team. Because of her leading capacities, she became BT's Vendor Manager and QA Assistant.
* Curious fact: although she focused on translation, she also loves interpreting. She also studied photography and in her free time, she loves exercising and spending time with friends and family.