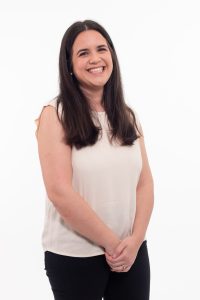 Project Manager
Sworn Translator of English
Magdalena recently joined BT's team of Project Managers. Before joining BT, she worked as a freelance translator in other translation companies.
She is dedicated and organized, which allows her to handle the clients' requests efficiently. She is always willing to cooperate and work as a team to achieve the best results.
She holds a university degree in English Translation and also she specializes in Audiovisual Translation.
Curious facts: In her free time she enjoys embroidering and reading books.