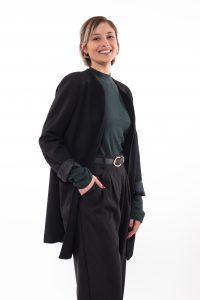 Project Manager
Sworn Translator of English
Sofia became part of BT's Project Management Team in 2022. As a project manager, she is in charge of receiving, planning, and delivering projects in order to achieve the ultimate goal of satisfying the clients' needs. She enjoys the creative and communicative process that means being a project manager as she believes in creating professional and honest relationships with coworkers and clients.
Having worked for several years as a professor and a translator, she has developed strong expertise in language use, critical thinking, emotional intelligence, creativity, strong oral and written communication as well as problem-solving skills.
*Curious facts: She has an Italian language and culture course degree and she has always wanted to learn Arabic. Besides, she loves writing in her free time and has already written a short novel.