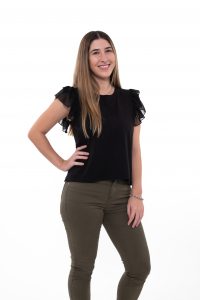 Project Manager
Marketing & Graphic Design Specialist 
Sofía jumped into our wagon in March 2022 as a Project Manager. She has a BA in marketing and is also studying business administration. Her soft spot is graphic design and photography, which knowledge she applies to her everyday tasks as a PM. She enjoys new challenges and learning new stuff.
Her previous experience leading a team of 20 people, taught her the importance of effective communication and being organized with available resources to meet deadlines and keep up with the quality standards required by clients.
*Curious facts: She is an avid sportswoman, she practiced figure-skating for 10 years as well as dancing and horse-riding