Underestimating the value of certain jobs is something common, mainly in the not-so-popular fields of work. The translation industry is not an exception. Many people still believe that some language classes at secondary school are enough to consider oneself bilingual and undertake the endeavor of translating. Others think that Google Translate can do the job. We can warn them about the perils of using just a machine and explain to them the reasons why a professional translator  ̶ with years of university
education and experience ̶ should be in charge of this task, but, if they still want to look down upon translation as a profession and rely on Automated Translation, chances are they will regret. Some of these consequences may be serious as they imply political and legal matters, while others are simply funny. 
Careless
 use of automatic translation is so widespread that we have come up with a top 5 compilation of the latest public mistakes made by a machine and not corrected in time.
1. International singer Ariana Grande's tattoo: at the end of January, the pop singer wanted to record her successful single called "7 rings" on her skin. Thus, she had a tattoo on her palm. It was intended to say "7 rings" in Japanese. However, after posting the picture of her tattoo, her fans told her that there
was a spelling 
mistake
and that it actually said "small barbecue grill". Fortunately, she took it with humor and made a joke about the barbecue. As a lesson, before tattooing, always run a spell check or ask a native speaker, if possible.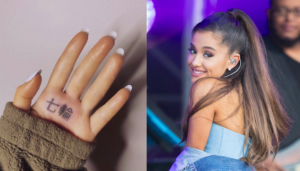 2. Ecuadorian football player Bryan Cabezas: the failure of 
his arrival to 
Independiente, an Argentine football team, has become widely known not only due to the fans' disappointment but also due to the great translation mistake:
Bryan Heads
. This sportsman was about to sign a contract to start playing in this 
Argentinian team, but his surname was translated into  
English on his labor contract. After this huge mistake, negotiation
s came to an end, and Bryan stayed in Italy.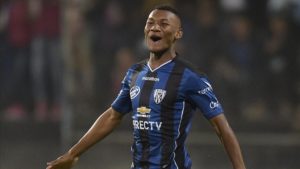 3. Olympic eggs: for the 2018 Winter Olympics in South Korea, the chefs of the Norwegian team wanted to order 1,500 eggs. However, when the delivery arrived, there seemed to be no end: they received 15,000 eggs. Some sources say that Google Translate was used to place this order; others, that there was a mistake in the number punctuation. Chefs were just happy to have the opportunity of returning 13,500 eggs. For sure they had egg white omelets, boiled, fried and scrambled eggs.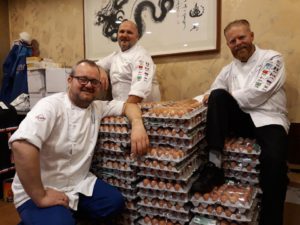 4. Speaking of deliveries, there is a very funny translation at the museum of the Sporting Gijon club. The text on the museum's walls, which reads "Entrega, valor y compromiso", was translated as "Delivery, value and commitment". This translation mistake became quite popular on social media after a picture was posted on Twitter and the mistake was indicated by a user. The problem here is that "delivery" is the literal translation of "entrega", the first entry in Google Translate, and it does not make sense in this context (followed by the words "value" and "commitment"). It should have been better to write "dedication" or "determination". Maybe, if the translation had been checked by a language professional, this mistake could have been avoided.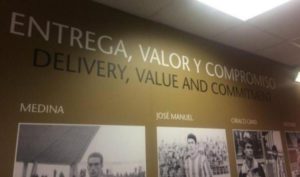 5. The automobile industry is not an exception. Companies are supposed to consider translation an investment both for selling but also for clients' satisfaction. If you buy a brand new Nissan Frontier in Argentina, you'll be able to read "Empuje
larga
: Reponga" on the board. 
Puzzled by this nonsense, we wondered what they meant by this phrase to find out it was a literal translation of "Press long: Reset" meaning you had to press and hold the button to reset the indicator to zero. Thus, this literal and wrong translation, not only hinders the user's understanding of how to reset the indicator, but it also leaves the client with an unfavorable impression of the company.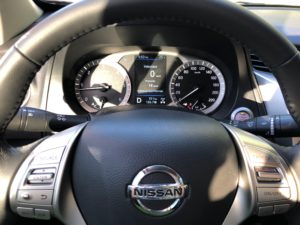 The wrong perception of the importance of professional translation can lead to using only a machine or someone who can speak two languages, which can result in embarrassing mistakes or missed opportunities. It is true that when time and money are limited, automatic translation can be helpful. However, it is of high importance that a professional experienced translator participates in the translation process. At Baquero Translations, we take our profession seriously and do it with passion. We use machine translation, we post-edit, we translate, we edit, we proofread, we carry out QAs, we reformat, etc. to ensure excellence in the final product. By: Andrea Chetti