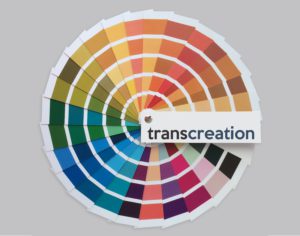 We all need Marketing. Marketing activities are one of the main revenue generators for companies, no matter if you are a Fortune 500 company or an SME.
A good marketing campaign does not come from a genie lamp, it needs to:
Generate awareness
Generate interest
Guide prospects towards your product
Make you the best option for the client
Generate the intent to buy from you
Assess the value of your service
Close sales
In order to achieve the best marketing campaign, most companies invest between 4 and 8% of their gross revenue in activities like website, blog, advertising, branding, events, etc. However, very few realize the value translation has in their marketing campaigns. Given the complexity of translating marketing material, the term TRANSCREATION was coined for this field of specialty.
In marketing campaigns, a company will invest a considerable amount of money to think and rethink about the way to express their message so as to make people believe in it, to make the product appealing, to intrigue the client, to seduce them and convince them to buy. When a company decides to translate this message for a new market into a new language and culture, they won't rub the lamp to summon a Genie, they need translators who translate and create (transcreate) a new text that effectively adjusts to the new culture.
Let's take the example of a few slogans. How much could it cost to translate 5 to 8 words of a slogan? Well, that will depend on how much the company invested in the campaign to create it! Let's look at the difference between translation and transcreation:
McDonald´s
| | | |
| --- | --- | --- |
| English | Translation | Official Transcreated Slogan in Spanish |
| I'm lovin´ it | Amo esto | Me encanta |
In this slogan, we can see the difference between a translation that is nothing but correct and a transcreation, which in addition to conveying the correct meaning creates in the audience the same feeling of enjoying the one of the most famous hamburgers. The translator conveys with this phrase just how a Spanish speaker would express and feel.
Another brand known for great marketing campaigns is Coca Cola. It has a great history of slogans, let's take the last one:
English
Translation
Official Transcreated Slogan in Spanish (Argentina)
Taste the feeling
Saborea el sentimiento

Prueba el sentiemiento
(by Google)

Sentí el sabor
The transcreation of their slogan is really good! The translation falls short in appealing to consumer's experience of joy when drinking the soda, while the transcreated slogan makes the slogan shorter (4 syllables vs 9 syllables) which makes it more effective, creates a greater impact, and hooks in consumers' minds.
Just like a company invests huge amounts of money in a whole team of creative minds to design an effective and appealing campaign, it is essential to understand that translation and transcreation are part of this investment; otherwise a marketing campaign may not work just as expected in a different culture. By hiring culturally sensitive and professional transcreators like the ones we have at Baquero Translations, you will end up in savings costs and peaking sales. We can grant you 3 wishes: quality, price, and professionalism.
By: Juan Andrés Baquero