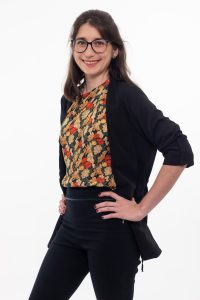 Project Manager
Sworn Translator of English
Andrea (Andy) is a member of BT's Project Management team, where she is responsible for coordinating different aspects of projects in an efficient way. She is also one of the authors of Baquero Translations's Blog.
Andrea joined us at the beginning of 2018 bringing with her organizational, creative, and problem-solving skills.
Before BT, she was an in-house linguist in charge of quality control and editing. Andrea was also involved in developing e-Learning training, producing the company's material, and writing blog articles.
She graduated from the National University of Córdoba with a university degree in English-Spanish Translation. Additionally, she is a certified sworn translator.
*Curious fact: In her free time, she enjoys playing soccer, reading books, and doing yoga.