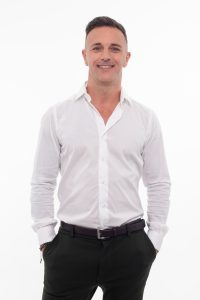 Sworn Translator of English (ATA Certified)
Interpreter
Master in Audio Visual Translation
Professor at the National University of Cordoba, Argentina
Juan Andrés Baquero is the team leader of Baquero Translations. He has been in the translation industry for 21 years. Before BT, he served as the Chief Executive Officer of Texo SRL for more than 10 years. During those days, he acquired wide experience as a translator, editor, and team leader, but above all, he acquired deep knowledge of translation technologies and the translation industry.
Juan is also a professor at the School of Languages of the National University of Córdoba, teaching business translation, interpreting, and post-graduate specialization courses (Financial texts, interpreting, and videogame localization).
Juan has a BA in Translation and a BA in Teaching English from the School of Languages of the National University of Córdoba, Argentina.
Additionally, he earned a Master's Degree in Audiovisual Translation from the Autonomous University of Barcelona.
He is English into Spanish ATA Certified.
*Curious fact: In his leisure time, Juan enjoys getting out of the office to enjoy outdoor life with his dog, Sam, he is an ex-swimmer, an ex-helmsman, he practices kitesurf, and is a passionate crossfitter.