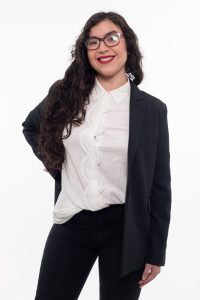 Project Manager
Sworn Translator of English
Muriel joined our team by mid-2021. She holds a university degree in Spanish Translation from UNC (National University of Córdoba) and has experience in gastronomy and tourism translation. Her experience working in gastronomy allows her to remain calm and resourceful under pressure. She also believes that teamwork is essential and is always willing to help her teammates.
*Curious facts: she's a professional pastry chef and loves video games.